BUILD IT.

BREAK IT.

EVOLV.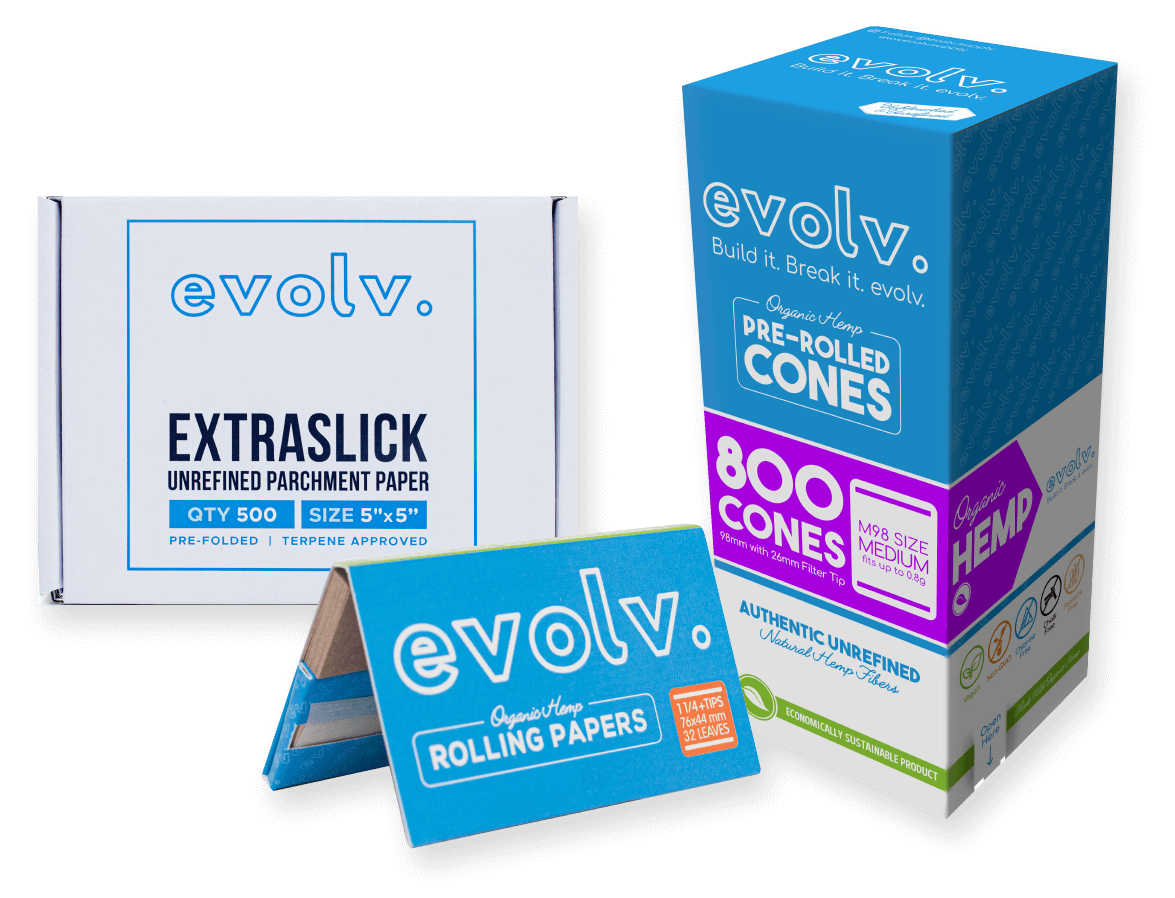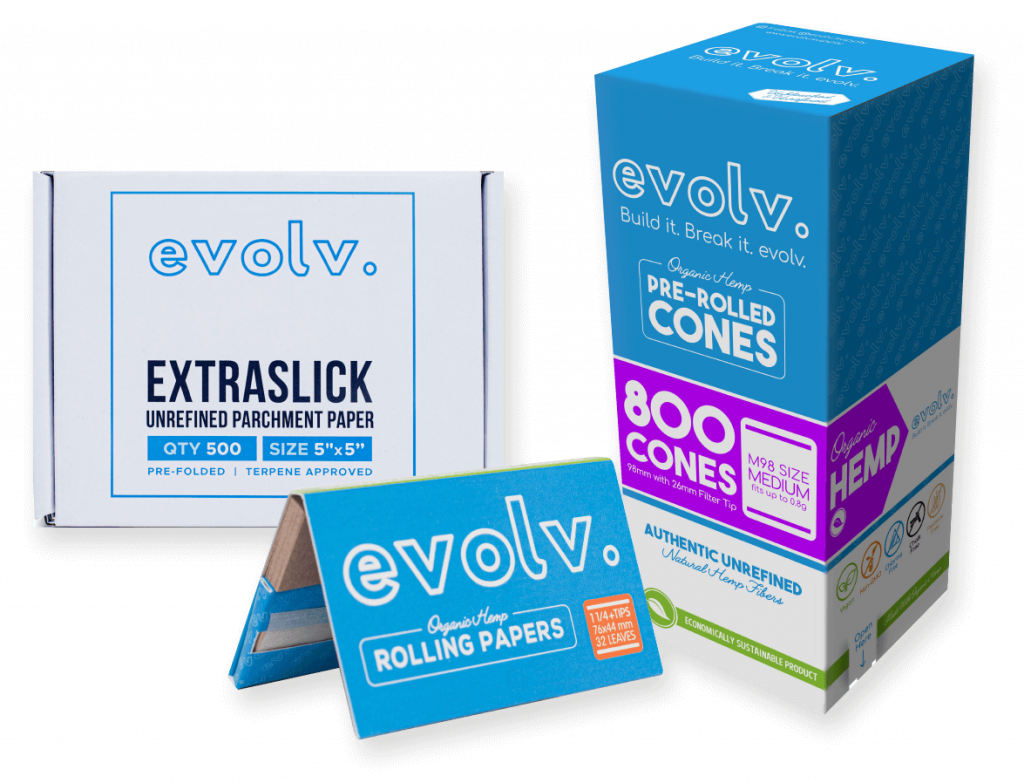 Rest easy, we have your back. EVOLV strives to give you the confidence you want, paired with an earth-friendly quality like no other. Extra Slick Parchment paper
Organic Hemp Rolling Papers


Representing sustainability and improving yourself on an ongoing basis. Evolv is about pushing yourself out of your comfort zone and finding ways to continuously improve yourself. This is also exactly how we plan to grow as a company. Let's grow together.